Artificial Intelligence & online commerce
Date: 13
Location: EQHO KPMG Paris La Défense| Paris | France
How does Artificial Intelligence transform your online commerce?
Artificial Intelligence is transforming the online commerce sector. This trend is a direct result of the explosion in the amount of data collected through multiple channels - including the e-commerce channel - and the exponential growth in computing power.
We experience that Artificial Intelligence effects e-merchants in the way they sell their products and services, but also in the way customers buy them. E-merchants have become aware of the central and differentiating role that Artificial Intelligence will play in the future, in particular to achieve the best possible performance.
In partnership with KPMG we organize a half-day meeti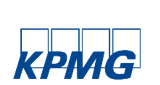 ng for e-commerce, marketing and sales managers on e-commerce and AI. We offer an interesting agenda with expert presentations and customer cases.